Official Crest of Woodlawn High School

(click on Crest for more information about the Crest)

Woodlawn High School

Class of 1964


Hail Alma Mater Knights so true.

Clothed in scarlet and royal blue.

Our faith and love we pledge to thee,

Written high in liberty.

Your laurels are vast and

are sure as the dawn.

We praise thee forever and ever Woodlawn.

Class Motto: "If God be for us, who can be against us?"

Class Colors: Red, White and Blue

Class Song: "You'll Never Walk Alone"

Class Flower: Orchid

Class Officers: Dennis Newbury, President;

Judy King, Vice President; Gerald Box, Treasurer;

John Ramsey, Chaplin

Webmasters, Louis & Jeannette Hutto Pyle

This page was last updated: January 28, 2016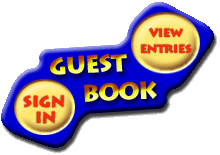 Click on the photo for a history of Woodlawn High School.

"You Will Never Walk Alone" By The Lettermen

Woodlawn High School

Class of 1964

The Jukebox

Click on the jukebox to play your favorite tunes

The Radio

Click on the radio to play your favorite tunes

Click on map for directions